Thank you for contacting Patent in India
One of our executive will be contacting you soon.
This article tries to answer questions in minds of first time inventors like: 
how much getting a patent in India cost ?

the procedure for applying patent

how much time it takes to get patent in India

what documents do I require to submit ?

how to proceed from here ? 
First Thing First !!! if you have not seen already we recommend watching Video : Patent procedure, time line and costing a short introduction (14 minutes) that we have created, which helps in understanding: 
The procedure for applying patent in India

Time lines required for each step and

Cost for patent filing in India
What is Patent in India platform ?
It is a platform especially created for first time inventors and companies trying to protect their intellectual property by Patents, trademarks or copyrights. 
To give you a brief introduction, I am Prasad Karhad (link to Profile), a registered Patent Agent India (IN/PA 2352) and I work with a leading Intellectual Property consulting firm in India known as Khurana & Khurana, Advocates and IP Attorneys (K&K). (see attachments link below for company profile and clientele)
This firm has team size of 65+ Intellectual property (IP) professionals including patent agents, trademark agents and attorneys and has offices at Delhi, Mumbai, Pune and Bangalore. we cater to client requirements on all forms of Intellectual Property Rights (IPR) including Patents, Trademarks, Designs & Copyrights along with Contract & Commercial Matters.
Clients of our company: about 2000+ clients including Google, Halliburton, ABB, Hyundai, Liteon Corporation, FLSmidth, Knorr-Bremse, Mastercard, Fortinet, Furuno Electric, Larsen & Toubro, Glenmark, Mylan, Haier, Duke University, Manchester Metropolitan, National University of Singapore, among many others, Based on the quality of our services and client satisfaction, we have been recommended and ranked by Legal 500, IAM, Chambers, Managing IP & Asia IP.
How much does getting a patent in India costs?
There is no precise and accurate answer to this question as cost for a obtaining patent is dependent on mutiple factors... What best we can have is range for costs involved in...
There are two elements for cost of getting patent / filing patent in India: 
The Government fees for Forms, requests and renewals.  
Professional Charges for patent professional, patent agent / attorney 
Government fees too, are different for an individual inventor and a company. and fees for patent application also defers based on number of claims and pages in the specification. So, a lot of factors need to be considered when talking about costs involved in getting patent. 
Yet to give you an idea,the cost to file a patent is approximately Rs. 45,000 to 65,000. This is assuming that you have hired a patent (agent) professionals for patent research, writing and filing patent application for your  invention. 
This cost requires in stages as your invention proceeds from Novelty Search (about Rs. 15000), Patent drafting and filing in India (about Rs. 30,000) and after 1 to 2 years for responding to office actions if any objections are taken by controller in examination report on application about your invention, such response to office actions typically requires (about Rs. 15000).
Here is how you will need costs as per stages in patent filing. We are assuming you have hired a patent professional in helping you with patent filing, which is recommended and makes this all patenting efforts worthwhile with his experience and expertise in techno-legal writing.
The process for filing a patent application:
Step 1 a: Signing a Non Disclosure Agreement (NDA)
We need to first sign a Non-Disclosure Agreement (NDA) to protect confidentiality of your invention. we have attached a NDA agreement copy in the link below. Please fill in Inventor/s complete name and communication address. Please send signed copy of NDA via email to proceed with your patent filing requirement.
Step 1 b: Filling Invention Disclosure form
Up on signing NDA, you would be sharing the complete invention in the form of answers to "Invention Disclosure questioner" attached in the link below. This would be the complete information about your invention shared by you along with its advantages, unique features diagrams and flow charts explaining the invention in greatest possible details.
Step 2: Patentability search (optional step)
When we receive the invention disclosure from your end, we would be conducting a patentability search (also called Novelty search). This step is the find out whether your invention is Novel or not. Which is one of the patentability criteria. The patentability search report helps us in deciding whether to go ahead with patent filing. It takes about 7 days to complete the patentability search and the Patent attorneys fees for this step is Rs.15000/-
Stage 2 a: Decide to file patent application
On reviewing the patentability search report and discovered closest prior arts for your invention you can take a decision whether to go ahead with patent application filing.
Your invention need to have "inventive step" as compared with existing prior art to be able to qualify for a patent. The inventive step is achieved when your invention has either 'technical advance' or 'economic significance' or both over existing prior arts. When you decide to go ahead with patent filing next step is writing patent application also called as patent drafting.
Step 3: Drafting and filing complete patent application:
If the invention is found to be novel in patentability search, next step is to write (Draft) patent application around the inventive step (Novel feature) of your invention.  It takes about 10-12 working days to complete a patent application which would be reviewed with you once before filing it to the Indian Patent Office. The Attorney Fees for preparing and filing a complete application is around Rs. 30,000/-
Why I need a patent agent or patent attorney ? 
Drafting a patent application is a specialized job and requires both technical (field of invention) and legal (Indian patent act) understanding. Patent is a techno-legal document. Many inventors trying to write patent application on their own writes it from completely technical perspective like a thesis. Writing patent application as a technical document without considering legal aspect may be a mistake which can make your application not worth a lot. And all the efforts you took for research and development can go waste.  Hence, right patent professional (patent agent) with appropriate experience can remarkably add value to patent application.
Stage 4:  Filing Patent application  
When you done with the review of patent drafted and satisfied with the scope and technical details in the patent application, you can file the patent application is prescribed manner. That is with appropriate forms with appropriate fees. You need to pay fees of Rs. 1600 or 4000 0r 8000 (based on type of applicant) while submitting the patent application in patent office.
If you do not file request for early publication (fees mentioned in table below) the patent application will be published on expiry of 18 months.
Stage 5: Request for Examination  
Request for examination fees is Rs. 4000 or 10000 or 20000 (based on type of applicant) 
The request for examination is to be made within 48 months from the date of filing the patent application, along with prescribed form and fees. This is the request made to Indian patent office to examine you patent application.
Stage 6: Responding to objections in examination report
The first examination report submitted to controller by examiner generally contains prior arts (existing documents before the date of filing) which are similar to the claimed invention, and same is reported to patent applicant.
Step 7: respond to objections
Majority of patent applicants will receive some type of objections based on examination report. The best thing to do it analyze the examination report along with patent professional (patent agent) and creating a response to the objections raised in the examination report.
This is a chance for an inventor to communicate his novelty or inventive step over prior arts found in the examination report. The inventor and patent agent create and send a response to the examination that tries to prove to controller that his invention is indeed patentable and satisfies all patentability criteria's.  
Step 8: Grant of patent:
Once all objections raised in the examination report are cleared, the patent is granted to the applicant.
Link below is for attachments about Patent Procedures, Non Disclosure Agreement (NDA), Schedule of Charges and Invention Disclosure Format.
Attachments link:
https://drive.google.com/folderview?id=0B_Sx96QNKL-eSmwwV2Myc3RnOUk&usp=sharing
How to start? or How to proceed from here ?
To proceed with your patent filing requirement, below are steps:
Non Disclosure Agreement: is attached with link above, it is already signed from our end with signature from one of the partner of the firm. You need to take a print, write your Name, address and sign at the last page. you can send the photo copy or scan copy by email.

Invention Disclosure Form: is attached with link above, you would be answering about 15 questions about your invention to be protected by patent, write answers in as detailed manner as possible. include diagrams, flowcharts and other relevant information that helps in explaining invention. (diagrams could be hand drawn, we can finalize it at the time of drafting patent application by experts)
Once we review the information sent, and would proceed with the project upon your confirmation.
It takes about 5 days to complete Patentability search report. and about 1-2 weeks for writing complete patent application. and then we could proceed for patent filing for your invention.
Feel free to revert for more information or questions at contact@patentinindia.com
Best Regards
Prasad Karhad
Registered Patent Agent India (IN/PA 2352)
Senior Patent Associate
Khurana & Khurana, Advocates and IP Attorneys| IIPRD
Noida (Delhi) . Pune . Mumbai . Bangalore
contact: 08055563001
Mobile: (+91) 8975533075
Email: contact@patentinindia.com
http://patentinindia.com
Patent in India Platform

Pune office:
Office No. 206, 2nd Floor, Citymall,
University Road, Ganesh Khind, Shivaji Nagar,
Pune - 411007, Maharashtra, India.
Contact: 08055563001 , 08975533075
contact@patentinindia.com
New Delhi Office:
E-13, UPSIDC, Site-IV, Behind-Grand Venice,
Kasna Road, Greater Noida 201310, UP,
National Capital Region, India.
Contact: 08055563001 , 08975533075
Fax: +91-(120) 2342011
contact@patentinindia.com
Bangalore Office:
A-001, Nitesh Central Park, Opp. Astrazeneca Factory,
Near Bagalur Crossing, Off Bellary Road,
Bengaluru-560064 Karnataka,India.
Contact: 08055563001 , 08975533075
E-Mail: contact@patentinindia.com
Mumbai Office:
FA27, Lake City Center, Kapurbavdi Circle,
Thane (W), Greater Mumbai - 400607
Maharashtra, India.
Contact: 08055563001 , 08975533075
E-Mail: contact@patentinindia.com
Recommended reading:
Provisional patent application is used when the inventor is not ready with the invention completely and it provides about 12 months of time to complete the work on invention how ever you can secure your idea with Indian Patent Office, as you get receipt from government (patent office) with application number, title of invention and date of filing. in this way you secure your idea and keep working on it with out any limitation. to know more about how you can protect your invention even when you are not completely ready with it read this expert article on provisional application for patent in India.
http://patentinindia.com/provisional-patent-application-advantages/
Post your requirement related to patent 
Reach patent experts and companies in India
Get responses from suitable Patent Consultants
Select best match with your expectations and budget
Save your time, efforts and costs
This Platform is Completely Free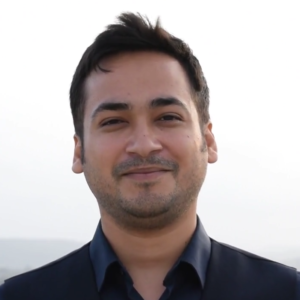 Prasad Karhad
Registered Patent Agent India (IN/PA 2352)
with bachelors degree in electronics and telecommunication engineering. Working in patents and IPR field since 12 years. associated with leading Intellectual Property firm in India called Khurana & Khurana, Advocates and IP Attorneys (K&K).
K and K has team of 110+ Intellectual property (IP) professionals including patent agents, trademark agents and attorneys and offices at Delhi, Mumbai, Pune and Bangalore, Successfully helping inventors and businesses in securing their Intellectual Property Rights (IPR) including Patents, Trademarks, Designs & Copyrights along with Contract & Commercial Matters. with more than 15000 visitors every month, Patent in India platform continues to be leading intellectual property consulting platform in India. http://patentinindia.com/
Linked in profile           Facebook profile        Youtube Channel      Email id    twitter