how to apply for patent in India?
A patent application can be filled by following:
Inventor or inventors

Owner

Patent agent

Licensed attorney

Legal representative of deceased person
in response to the question how to apply for patent in India, what I can advise is get professional help form patent agent. there is much more to applying for patent in india than just filling forms with technical information about the invention and submitting it to patent office in India. A licensed patent agent is the most preferred way for filing patent application. Getting professional help for drafting patent application remarkable advantages. 
A patent agent is a person who is from technical background, and qualified professional to write and prosecution of patent application and who is registered with Indian patent office.
Patent agent has to qualify an examination to be able to practice and register as a patent agent in India. All patent agents have technical background and have studied patent law, hence are most qualified to bring Techno-Legal perspective to the patent writing, which is so much important. 
The patent owner (assignee) and inventor can also file patent application on their own, without professional help from patent agents. However, as discussed in another article here,  
Having an experienced patent professional (patent agent) guiding you through the process of getting your invention patented can make a large impact to an extent of patent granted or patent rejected.
how to apply for patent in India
Writing a patent application is an art as well as a science in itself:
Some of the major objects of any good patent application are: 
Covers entire scope of the invention

Has broadest possible claims

Balance between broadest protection possible and at the same time not getting invalidated by existing prior art 
An experienced patent professional understands it well, and implements it to your patent application making the whole effort worth a lot more that going on your own.
After all intellectual property is just like any other tangible form of property like real estate... the better you build it (in this case, claim it) the more chances of making money out of it.
First to file system: In accordance with Indian patent law, the inventor who files the application will receive the patent, not first to invent, this again stresses the importance for filing patent application as soon as possible when you come up with an invention.
What is term and date of patent?
The term of patent is 20 years from the date of filing of the patent application, where the application can be filed with provisional or complete specification. 
you may read our section on what are advantages of getting patent in India.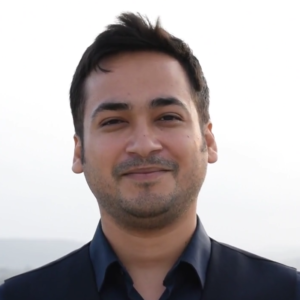 Prasad Karhad
Registered Patent Agent India (IN/PA 2352)
with bachelors degree in electronics and telecommunication engineering. Working in patents and IPR field since 12 years. associated with leading Intellectual Property firm in India called Khurana & Khurana, Advocates and IP Attorneys (K&K).
K and K has team of 110+ Intellectual property (IP) professionals including patent agents, trademark agents and attorneys and offices at Delhi, Mumbai, Pune and Bangalore, Successfully helping inventors and businesses in securing their Intellectual Property Rights (IPR) including Patents, Trademarks, Designs & Copyrights along with Contract & Commercial Matters. with more than 15000 visitors every month, Patent in India platform continues to be leading intellectual property consulting platform in India. https://patentinindia.com/
Linked in profile           Facebook profile        Youtube Channel      Email id    twitter