when should I consider filing patent in India ?
Filing of the patent application should be the first priority at any stage of your research and development, even before you publish the invention and or disclose it in a speaking or to a group of people. filing patent in India should be taken at priority to obtain appropriate protection for your research work.
If you are at very early stage of developing your invention read guidelines on How provisional patent application could save you costs initially to help you with additional time to test the financial worth of your invention and testing market before going for entire patent process.
However, There are instances where you need to disclose the invention before applying for patent like, discussing with patent professionals, supervisors, partners, technical assistants etc. Or when you are doing initial analysis of commercial worth of the invention before applying for patent, In such instances you need to protect the confidentiality of it by way of signing a Non disclosure agreement (NDA) by parties to whom you are disclosing the invention.
The best thing to do would be filing a provisional application if you are at early stage in research and development.
The provisional application discloses the nature of the invention. This document helps in securing date of application even if you are not completely ready with the invention to be protected. You get 12 months of time to file complete specification and decide whether or not to go ahead with entire procedure for applying for patent, which is time consuming and costly.
Read complete guideline on how can you save costs with provisional patent application in India
If you could not file the patent application on time, or delayed the step to apply for patent, following things may happen;
Other inventors doing research work in same field of your invent may file the application for patent (in India it is first to file system) then you will lose the opportunity.

There may be some information similar to your invention gets published may be as a research report or a technical blog etc, which can become a prior art and completely eliminate the possibility of getting patent. Since your invention becomes public knowledge before you apply for patent 
Hence, it is sensible to apply for patent even if with provisional specification as early as possible and secure the date for your invention.
Although, it is not always necessary to go for provisional specification, you can directly file complete specification with the application for patent if you are ready with the information to be protected.
The inventors seeking patent protection can be found in different stages:
Some seek patent protection at initial ideation stage and some seek patent protection after publication of the invention and displaying it in public without proper confidentiality measures. And within these two lies intermediate phases of research.
Being too early and too late in patent application is harmful. If you are too early, you may be in a ideation stage and can lose crucial time, since you might not yet figured out what to do next and no planning exist, so you might miss opportunities to appropriately commercialize the patent. And if you are too late, chances are you would lose the priority or even invention since someone else come up with same patent application before you file one. 
 check our section on what are the advantages of getting patent in India for my invention.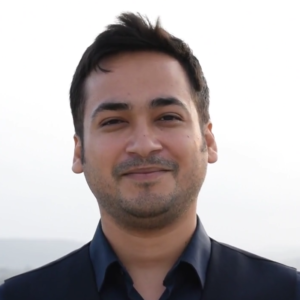 Prasad Karhad
Registered Patent Agent India (IN/PA 2352)
with bachelors degree in electronics and telecommunication engineering. Working in patents and IPR field since 12 years. associated with leading Intellectual Property firm in India called Khurana & Khurana, Advocates and IP Attorneys (K&K).
K and K has team of 110+ Intellectual property (IP) professionals including patent agents, trademark agents and attorneys and offices at Delhi, Mumbai, Pune and Bangalore, Successfully helping inventors and businesses in securing their Intellectual Property Rights (IPR) including Patents, Trademarks, Designs & Copyrights along with Contract & Commercial Matters. with more than 15000 visitors every month, Patent in India platform continues to be leading intellectual property consulting platform in India. https://patentinindia.com/
Linked in profile           Facebook profile        Youtube Channel      Email id    twitter