How much money can I make by patenting my invention?
This is the most important question each inventor or researcher has in mind when deciding about going for patent, after all monetize research and development efforts and enjoying monopoly in return of disclosing the invention to the public is the base of patent system. And the commerce part of it that is monetizing patent obviously plays an important role in decision.
It has been common conception that once you have an idea worth patenting, the first thing to do is filing patent application. However this might not be good thing to do. The patents are as valuable as they are worth in commercial use. In other words,
there has to be a commercial demand for the invention that you are patenting, there need to be companies, businesses using this invention and paying you royalties, there has to be opportunity where companies could buy out your patent (if you wish to sell of course).
And this all has to be though through before taking financial decisions and filing patent application. A patent rarely has any value if the commercial worth of the product or technology cannot be demonstrated and exploited !!!
This has been the reason for failure for many patentable inventions as the inventor of the patented invention was unable to exploit them commercially.
The commercial exploitation of patent requires skills and if the inventor does not possess the required marketing and business management skills for exploiting the patent, then it would be good idea to bring this talent by having someone with these skills to your team.
In general there 2 ways you can earn money from patent:
Licensing (royalty payments)

Selling the patent
Done right, the commercialization of in demand patent can bring substantial money to the patent owner. The general approach is to 
start with a problem,

bring solution to the problem by research and development (invention),

protect the solution by patents and

Make money from the solution by licensing or selling it 
You may also read more information on complete patent procedure and costs here.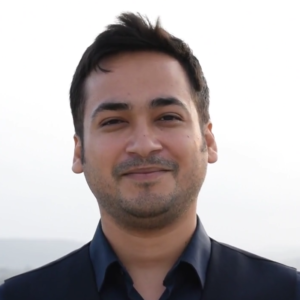 Prasad Karhad
Registered Patent Agent India (IN/PA 2352)
with bachelors degree in electronics and telecommunication engineering. Working in patents and IPR field since 12 years. associated with leading Intellectual Property firm in India called Khurana & Khurana, Advocates and IP Attorneys (K&K).
K and K has team of 110+ Intellectual property (IP) professionals including patent agents, trademark agents and attorneys and offices at Delhi, Mumbai, Pune and Bangalore, Successfully helping inventors and businesses in securing their Intellectual Property Rights (IPR) including Patents, Trademarks, Designs & Copyrights along with Contract & Commercial Matters. with more than 15000 visitors every month, Patent in India platform continues to be leading intellectual property consulting platform in India. https://patentinindia.com/
Linked in profile           Facebook profile        Youtube Channel      Email id    twitter