how to file patent outside India
When you decide to file patent application outside India (foreign countries), there are two ways to do it: 
Filing patent application outside India without filing a patent application in India.

First file patent application in India and then file patent application in foreign countries 
In any case it is mandatory to inform Indian patent office before filing patent application outside India.
In 1st case, the patent applicant should take permission from Indian patent office for filing patent application outside India. Generally patent office replies within 21 days.
As explained in section 39 of Indian patent act:
Residents not to apply for patents outside India without prior permission
(1) No person resident in India shall, except under the authority of a written permit sought in the manner prescribed and granted by or on behalf of the Controller, make or cause to be made any application outside India for the grant of a patent for an invention unless—
(a) an application for a patent for the same invention has been made in India, not less than six weeks before the application outside India; and
(b) Either no direction has been given under sub-section (1) of section 35 in relation to the application in India, or all such directions have been revoked.
(2) The Controller shall dispose of every such application within such period as may be prescribed:
Provided that if the invention is relevant for defense purpose or atomic energy, the Controller shall not grant permit without the prior consent of the Central Government.
(3) This section shall not apply in relation to an invention for which an application for protection has first been filed in a country outside India by a person resident outside India.
You can reach patent professionals and attorneys here for further guidance on filing patent in foreign countries.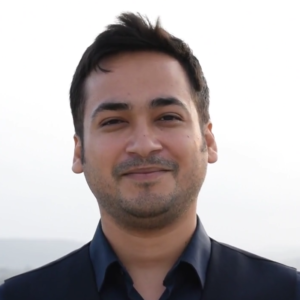 Prasad Karhad
Registered Patent Agent India (IN/PA 2352)
with bachelors degree in electronics and telecommunication engineering. Working in patents and IPR field since 12 years. associated with leading Intellectual Property firm in India called Khurana & Khurana, Advocates and IP Attorneys (K&K).
K and K has team of 110+ Intellectual property (IP) professionals including patent agents, trademark agents and attorneys and offices at Delhi, Mumbai, Pune and Bangalore, Successfully helping inventors and businesses in securing their Intellectual Property Rights (IPR) including Patents, Trademarks, Designs & Copyrights along with Contract & Commercial Matters. with more than 15000 visitors every month, Patent in India platform continues to be leading intellectual property consulting platform in India. https://patentinindia.com/
Linked in profile           Facebook profile        Youtube Channel      Email id    twitter