Do I have an invention that can win patent in India?
Knowing whether you have the invention worth patent protection in India or not need to address multiple questions before coming to conclusion;
But probably most important of all would be a question that you as an inventor need to answer is "whether I have sufficient information about my invention that I can represent in a format in such a way that it can enable a person skilled in the art can reduce it to practice?"
In other words
"Do I know my invention with such a granular detail that up on reading my patent on the invention any person who is skilled in the field of my invention can perform the invention without any difficulty?"
If the answer to above question is yes !!! Then it's time that you should go for patent protection.
Having said that, there are still ways you can protect your invention even if it is not completely clear to you. As explained below: You find yourself in a situation where you do have an invention which is patentable and commercially worthwhile to get patented. But your answer to above question is No!!! Since you don't yet know the missing pieces of the information about your invention and the description of invention is not yet enabling. Still you can secure the date of priority (which is very important) by going for provisional patent application while applying for patent.
In case you are at very early stage in the research and development for your invention, then you can go for provisional patent application. It gives following benefits:
Secures filing date

12 months of time to file complete specification

Low cost 
After filing provisional application, you secure the filing date which is very crucial in patent world.  You get 12 months of time to come up with the complete specification, up on expiry of 12 months your patent application will be abandoned. for more details read our section on provisional patent application and its advantages.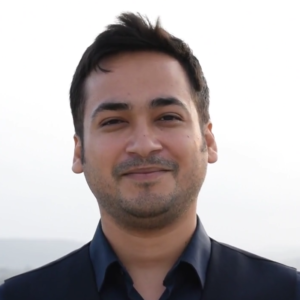 Prasad Karhad
Registered Patent Agent India (IN/PA 2352)
with bachelors degree in electronics and telecommunication engineering. Working in patents and IPR field since 12 years. associated with leading Intellectual Property firm in India called Khurana & Khurana, Advocates and IP Attorneys (K&K).
K and K has team of 110+ Intellectual property (IP) professionals including patent agents, trademark agents and attorneys and offices at Delhi, Mumbai, Pune and Bangalore, Successfully helping inventors and businesses in securing their Intellectual Property Rights (IPR) including Patents, Trademarks, Designs & Copyrights along with Contract & Commercial Matters. with more than 15000 visitors every month, Patent in India platform continues to be leading intellectual property consulting platform in India. https://patentinindia.com/
Linked in profile           Facebook profile        Youtube Channel      Email id    twitter