why you need freedom to operate FTO search
When you launch a new product in to the market, you already face lot of challenges like positioning, initial traction from early adopters, marketing, top of mind awareness etc... And the last thing you want do is infringe some ones patent by your product launch.
If unfortunately you do infringe some ones patent with your product then there are penalties, law suits and royalty payments that you need to settle with patent owner. And this is by no measure a good start for a product launch and its life cycle.
To avoid all this, there is a need to conduct a search called "Freedom to operate" FTO search. The FTO search finds out in advance whether your product will infringe some ones patent or not. And if it is found to be infringing, you need to take necessary steps by initiating dialogue with patent owner for licensing and royalty payments. 
You need to be careful that your new product launch or new service you are starting is Not infringing any of existing patents… This is found out by a research called Freedom to operate search
So what exactly is Freedom to Operate or FTO does?
In FTO search, you product description is analysed and a research is conducted to check whether this product infringing existing patents (claims).

A report is created with partial or complete infringing patent along with the analysis of claims that are being infringed. And based on the report the strategy for proceedings would be decided for product launch.

Ideally freedom to operate must be carried out in the early stage when the product is still in the planning or development phase so that you can get fare idea about freedom to operate before incurring large production costs.   
You can reach patent agents and attorneys to check if your product launch or service lauch is safe to go ahead or you would be infringing on some of the existing patent... You get the answer by freedom to operate search report.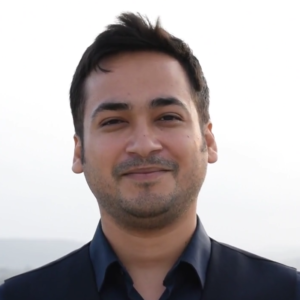 Prasad Karhad
Registered Patent Agent India (IN/PA 2352)
with bachelors degree in electronics and telecommunication engineering. Working in patents and IPR field since 12 years. associated with leading Intellectual Property firm in India called Khurana & Khurana, Advocates and IP Attorneys (K&K).
K and K has team of 110+ Intellectual property (IP) professionals including patent agents, trademark agents and attorneys and offices at Delhi, Mumbai, Pune and Bangalore, Successfully helping inventors and businesses in securing their Intellectual Property Rights (IPR) including Patents, Trademarks, Designs & Copyrights along with Contract & Commercial Matters. with more than 15000 visitors every month, Patent in India platform continues to be leading intellectual property consulting platform in India. https://patentinindia.com/
Linked in profile           Facebook profile        Youtube Channel      Email id    twitter