What is patent ? How to get patent protection in india
So, what is a patent, in simple terms it's very much like what you could have imagined; It is a property, an intellectual property that you claim is only yours, you can use it for your own purpose and others need to pay you a royalty if they wish to use your property, or you can sell it out to someone. 
Now legally speaking it goes little deeper with the definition of patent. 
"A patent is a right granted to the owner of an invention that prevents others from making, using, importing or selling the invention without his permission."
In other words,
"a patent is 
an intellectual property right relating to inventions and

is the grant of exclusive right

for limited period

provided by the government to the patentee

in exchange of full disclosure of his invention 
for excluding others, from making, using, selling, importing the patented product or process producing that product for those purposes."
What can be called an invention?
An invention can be a product or a process that gives a new technical solution to the problem. It can also be a new method of doing things, the composition of a new product, or a technical improvement on how certain objects work.
The limited period mentioned in the definition above is of 20 years from the date of filling the patent application, provided the patent has been renewed on time by paying renewal fees.
Writing a patent application is an art as well as a science in itself:
 Some of the important aspects to consider while writing a patent application are:
Covers entire scope of the invention

Has broadest possible claims

Balance between broadest protection possible and at the same time not getting invalidated by existing prior art 
An experienced patent professional understands it well, and implements it to your patent application making the whole effort worth a lot more that going on your own.
After all intellectual property is just like any other tangible form of property like real estate... the better you build it (in this case, claim it) the more chances of making money out of it.
This website serves as a knowledge center for people interested in knowing more about getting patent in India. We have made an effort to address common questions about patent in simplest possible way...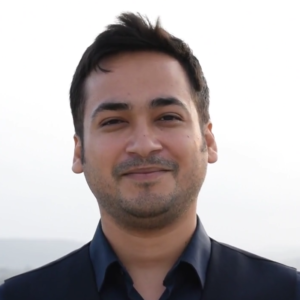 Prasad Karhad
Registered Patent Agent India (IN/PA 2352)
with bachelors degree in electronics and telecommunication engineering. Working in patents and IPR field since 12 years. associated with leading Intellectual Property firm in India called Khurana & Khurana, Advocates and IP Attorneys (K&K).
K and K has team of 110+ Intellectual property (IP) professionals including patent agents, trademark agents and attorneys and offices at Delhi, Mumbai, Pune and Bangalore, Successfully helping inventors and businesses in securing their Intellectual Property Rights (IPR) including Patents, Trademarks, Designs & Copyrights along with Contract & Commercial Matters. with more than 15000 visitors every month, Patent in India platform continues to be leading intellectual property consulting platform in India. https://patentinindia.com/
Linked in profile           Facebook profile        Youtube Channel      Email id    twitter