shall I apply for patent in India on my name? or on my company name
If you are an employee working for an organization, company or institute then possibility is you have an agreement where all the intellectual property generated during your tenure of employment will be on the name of that organization, company or institute. 
If you have not signed such agreement, then you can apply for patent in India as an individual (natural person) and can own the patent on you name.
On the other hand,
If you are a business owner or entrepreneur and inventor and trying to find whether to take patent on your name or your company's name then below are points you should consider:
The fees structure and cost for applying and maintaining patent:
It costs more to own and maintain patent as a legal entity than as an individual (natural person) generally it is 4 time more.
No
Description
Other than Natural person
Natural Person
Small Entity
Other than small entity

1

Application for grant of patent

4000

8000

1600

2

Early publication fee

6250

12500

2500

3

Request for examination of patent application

10000

20000

4000

4

For every Extra sheet over 30 sheets

400/sheet

800/sheet

160/sheet

5

For every Extra claim over 10 claims

800/claim

1600/claim

320/claim
 Consider the point of view of people Investing in your invention
 If you have an investor funding for your business then the investor would always want the patent on companies name than you name. Even if the inventor enters at the later stage in your business by funding your company still they can ask to transfer the patent rights on company name if they are owned by you.
reach expert patent agents and attorneys for your requirement of filing patent in India here.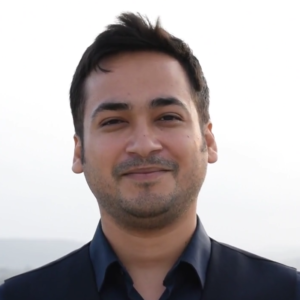 Prasad Karhad
Registered Patent Agent India (IN/PA 2352)
with bachelors degree in electronics and telecommunication engineering. Working in patents and IPR field since 12 years. associated with leading Intellectual Property firm in India called Khurana & Khurana, Advocates and IP Attorneys (K&K).
K and K has team of 110+ Intellectual property (IP) professionals including patent agents, trademark agents and attorneys and offices at Delhi, Mumbai, Pune and Bangalore, Successfully helping inventors and businesses in securing their Intellectual Property Rights (IPR) including Patents, Trademarks, Designs & Copyrights along with Contract & Commercial Matters. with more than 15000 visitors every month, Patent in India platform continues to be leading intellectual property consulting platform in India. https://patentinindia.com/
Linked in profile           Facebook profile        Youtube Channel      Email id    twitter