what are advantages of getting patent in India ?
This is common question being asked many times by inventors in hope of judging whether it is really worth to go for filing patent for the invention.
Before answering this question, I would ask what are the advantages of having a real estate property on your name? 
You can rent it

You can sell it

You can stop others from using it without your permission

You can use it for your purpose (business or residence) 
on similar terms, patent is an intellectual property and has all the advantages stated above, but you need to claim it to be on your name, hence the filing of patent application for your invention.  There is a difference though, Unlike real estate the patent has the term of 20 years of ownership. after that they are open to be used by anyone. Hence the Patents system are built to encourage the innovation and growth of the economy be providing patent winner and exclusive right on the invention (intellectual property) for limited time. 
Advantages of owning patent would be: 
You own the invention for given time (20 years)

You can use it to build a business

Rent it (in this case license it) to existing businesses

Exclude all others for using, selling, offering for sale and importing your invention in your country

You can completely sell the patent to other company 
hence this gives a unique advantage to patent owner which can be leveraged for:
1)      Building business around the invention
2)      Having patent helps in raising capital for business
3)      Patent rights can be licensed to other companies to receive royalty payments
4)       You can sell the patent
5)      Being owner of the patent you have rights to block others from
a)      making,
b)      using,
c)      selling or offering for sale, and
d)      importing the patented invention
6)      Thus businesses and inventors can have a complete monopoly and competitive advantage
I am a research student; do I need to be aware of patent on my research area?
As a research student, you need to be very careful that you are not putting all of your efforts in something which is already invented and patented. If that becomes the case, you would be re inventing wheel and probably all your research efforts are not worth whole a lot. Having said that, we have also seen many people working on particular invention gets discouraged up on finding hundreds and thousands of patent from their domain and similar to their technology... 
Getting patent is NOT always about inventing something earth breaking solution !!! even small solution solving problems in existing (known) technology can win patent 
Many patents are awarded for inventions that are either 
technically advance or

economically significant to the existing patents (or prior art)  
So, a prior art documents or patents that are already existing can be 99% similar to your invention Yet, if your invention has either technical advance or economic significance or both... and you can prove it that your invention is better than existing ones by means of results comparisons testing and if possible working model, then there is a strong possibility that you may get patent for your invention.
The best way to go about making this decision is get help from patent agent and patent attorneys.
The novelty search (also called as patentability search) is performed for the same reason, This patentability search, done right, can yield pretty fantastic results for your invention; 
It can tell you what part of your invention is already covered and what could be novelty feature…

it can tell you where you can focus you research work to get maximum level of protection with you patent

and it gives a review about whether it is appropriate to proceed with patent filing process 
for more information or to get answer to questions about your invention reach patent attorneys and patent agents here.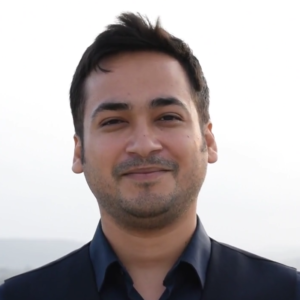 Prasad Karhad
Registered Patent Agent India (IN/PA 2352)
with bachelors degree in electronics and telecommunication engineering. Working in patents and IPR field since 12 years. associated with leading Intellectual Property firm in India called Khurana & Khurana, Advocates and IP Attorneys (K&K).
K and K has team of 110+ Intellectual property (IP) professionals including patent agents, trademark agents and attorneys and offices at Delhi, Mumbai, Pune and Bangalore, Successfully helping inventors and businesses in securing their Intellectual Property Rights (IPR) including Patents, Trademarks, Designs & Copyrights along with Contract & Commercial Matters. with more than 15000 visitors every month, Patent in India platform continues to be leading intellectual property consulting platform in India. https://patentinindia.com/
Linked in profile           Facebook profile        Youtube Channel      Email id    twitter