documents required for patent filing in India 
Application form in duplicate (Form 1).

Provisional or complete specification in duplicate. If the provisional specification is filed, it must be followed by the complete specification within 12 months.(Form 2).

Drawing in duplicate (if necessary).

Abstract of the invention in duplicate.

Information & undertaking listing the number, filing date & current status of each foreign patent application in duplicate (Form 3).

Priority document (if priority date is claimed) in convention application, when directed by the Controller

Declaration of inventor-ship where provisional specification is followed by complete specification or in case of convention/PCT national phase application (Form 5).

Power of attorney (if filed through Patent Agent).

Fees (to be paid in cash/by cheque/by demand draft)  
Form 1: Application for Grant of Patent
The application for grant of patent in India as in link here (http://ipindia.nic.in/ipr/patent/patent_formsfees/Form-1.pdf)
 Contains 
name and address of the inventor(s),

name and address of the applicant(s),

Information corresponding to prior patent applications relating to the current invention, which you or any authorized entity has filed, and

some declarations, among other information. 
 Form 2: Provisional / Complete Specification
 The provisional or complete specification link here (http://ipindia.nic.in/ipr/patent/patent_formsfees/Form-2.pdf)
 Form 2 is used to furnish your patent specification. It may be provisional or a complete patent specification depending of the type of patent application  you are filing. 
 Form 3: Statement and Undertaking under Section 8 
Statement and undertaking related to foreign filing link here (http://ipindia.nic.in/ipr/patent/patent_formsfees/Form-3.pdf)
Form 3 is used to furnish information relating to patent applications filed in other countries for the current invention. You would undertake that you will be keeping the patent office informed in writing the details regarding corresponding applications for patents filed outside India.
 Form 5: Declaration as to Inventorship
 (http://ipindia.nic.in/ipr/patent/patent_formsfees/Form-5.pdf)
This application is used to declare the inventors of the current patent application.
 Form 26: Power of attorney (if filed through Patent Agent)
 http://ipindia.nic.in/ipr/patent/patent_formsfees/Form-26.pdf
Form 26 is used to assign the power of attorney to the patent agent to deal with the patent application, correspondence and communication on your behalf.
Are you at early stage of invention and looking to file a patent in India? 
Provisional patent application is used when the inventor is not ready with the invention completely and it provides about 12 months of time to complete the work on invention how ever you can secure your idea with Indian Patent Office, as you get receipt from government (patent office) with application number, title of invention and date of filing. in this way you secure your idea and keep working on it with out any limitation. to know more about how you can protect your invention even when you are not completely ready with it read this expert article on consider filing provisional patent in India. 
https://patentinindia.com/provisional-patent-application-advantages/
Patent in India platform for experts and companies
Reach patent professionals, experts and companies to select right match for your requirement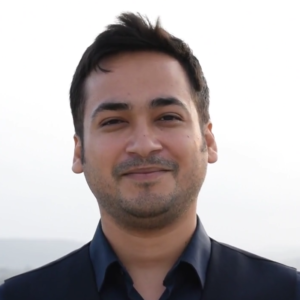 Prasad Karhad
Registered Patent Agent India (IN/PA 2352)
with bachelors degree in electronics and telecommunication engineering. Working in patents and IPR field since 12 years. associated with leading Intellectual Property firm in India called Khurana & Khurana, Advocates and IP Attorneys (K&K).
K and K has team of 110+ Intellectual property (IP) professionals including patent agents, trademark agents and attorneys and offices at Delhi, Mumbai, Pune and Bangalore, Successfully helping inventors and businesses in securing their Intellectual Property Rights (IPR) including Patents, Trademarks, Designs & Copyrights along with Contract & Commercial Matters. with more than 15000 visitors every month, Patent in India platform continues to be leading intellectual property consulting platform in India. https://patentinindia.com/
Linked in profile           Facebook profile        Youtube Channel      Email id    twitter