Patents are territorial. That means the right of patent is limited to the country in which you received the patent protection for your invention.
There is nothing like world patent. However there are ways you can protect your invention in many countries. Some ways are inefficient and expensive while some ways are efficient and inexpensive and saving lot of rework.
Direct or Paris route:
you can directly file separate patent applications at the same time in all of the countries in which you would like to protect your invention (for some countries, regional patents may be available) or, having filed in a Paris Convention country (one of the Member States of the Paris Convention for the Protection of Industrial Property), then file separate patent applications in other Paris Convention countries within 12 months from the filing date of that first patent application, giving you the benefit in all those countries of claiming the filing date of the first application.
PCT route:
you can file an application under the PCT, directly or within the 12-month period provided for by the Paris Convention from the filing date of a first application, which is valid in all Contracting States of the PCT and, therefore,
PCT filing is much simpler, easier and more cost-effective than both, direct or Paris route filings.
The patent cooperation treaty (PCT)
The PCT is an international treaty with more than 145 Contracting States. The PCT makes it possible to seek patent protection for an invention simultaneously in a large number of countries by filing a single "international" patent application instead of filing several separate national or regional patent applications. The granting of patents remains under the control of the national or regional patent Offices in what is called the "national phase".
It is a multilateral treaty entered into force in 1978. Through PCT, an inventor of a member country (Contracting state of PCT can simultaneously obtain priority for his / her Invention in all/ any of the member countries, without having to file a separate application in the countries of interest , by designating them in the PCT application .India joined the PCT on December 7, 1998.
PCT is an International treaty, which provides facility to the applicant to file a single patent application and designate the countries in which he/she wants to protect his IP rights. Thus a single patent application is filed for the purpose of an international search report.
 A single international patent application has the same effect as national applications filed in each designated Contracting State of the PCT. However, under the PCT system, in order to obtain patent protection in the designated States, a patent shall be granted by each designated State to the claimed invention contained in the international application.
Filing:
You file an international application with a national or regional patent Office or WIPO, complying with the PCT formality requirements, in one language, and you pay one set of fees. International
Search:
an "International Searching Authority" (ISA identifies the published patent documents and technical literature ("prior art") which may have an influence on whether your invention is patentable, and establishes a written opinion on your invention's potential patentability.
International Publication:
as soon as possible after the expiration of 18 months from the earliest filing date, the content of your international application is disclosed to the world.
reach top patent agents and attorneys here who can help you with your patent requirement.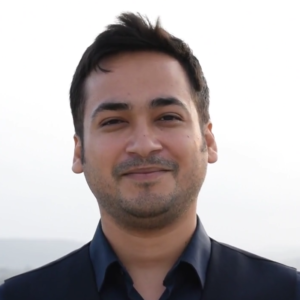 Prasad Karhad
Registered Patent Agent India (IN/PA 2352)
with bachelors degree in electronics and telecommunication engineering. Working in patents and IPR field since 12 years. associated with leading Intellectual Property firm in India called Khurana & Khurana, Advocates and IP Attorneys (K&K).
K and K has team of 110+ Intellectual property (IP) professionals including patent agents, trademark agents and attorneys and offices at Delhi, Mumbai, Pune and Bangalore, Successfully helping inventors and businesses in securing their Intellectual Property Rights (IPR) including Patents, Trademarks, Designs & Copyrights along with Contract & Commercial Matters. with more than 15000 visitors every month, Patent in India platform continues to be leading intellectual property consulting platform in India. https://patentinindia.com/
Linked in profile           Facebook profile        Youtube Channel      Email id    twitter