Do I really need patent attorney or patent agent to register patent in India ?
This video explains if you really need to go for patent attorney or patent agent to register patent in India for your invention
Who is patent agent in India ?
An Indian patent agent is an individual with a science or engineering degree who has cleared the Indian patent agent exam and is registered with the Indian patent office with good standing in his practice.
Do I need patent agent in India to file a patent
Drafting a patent application is a specialized job and requires both technical (field of invention) and legal (Indian patent act) understanding.
As you may have heard, patent is a techno-legal document. Many inventors trying to write patent application on their own writes it from completely technical perspective. Writing patent application as a technical document without considering legal aspect may be a mistake which can make your application not properly covering the scope of the protection. And all the efforts you took for research and development can go waste.  
Hence, right patent professional (patent agent) with appropriate experience can remarkably add value to patent application. Patent agent provides maximum possible protection for your invention since the drafting of patent is done from technical as well as legal perspective. 
Following things will be considered by patent agent while drafting patent: 
The claims written in such a way that they provide maximum protection

All possible embodiment and variants are covered

Each claim is supported by description in specification

Use of specific words in description and claims that has specific meaning in patent law 
Use of specific language while drafting patent application is required
Inventors who are not experienced in patent law can make some mistakes in drafting patent specification and may face rejection for failing to comply with the requirements set by patent law. In this case all efforts by inventor in research and development may go waste. You can read our section on cost of getting patent in India with hiring patent agent or patent attorney.
get more details about this this video: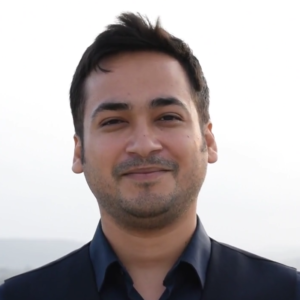 Prasad Karhad
Registered Patent Agent India (IN/PA 2352)
with bachelors degree in electronics and telecommunication engineering. Working in patents and IPR field since 12 years. associated with leading Intellectual Property firm in India called Khurana & Khurana, Advocates and IP Attorneys (K&K).
K and K has team of 110+ Intellectual property (IP) professionals including patent agents, trademark agents and attorneys and offices at Delhi, Mumbai, Pune and Bangalore, Successfully helping inventors and businesses in securing their Intellectual Property Rights (IPR) including Patents, Trademarks, Designs & Copyrights along with Contract & Commercial Matters. with more than 15000 visitors every month, Patent in India platform continues to be leading intellectual property consulting platform in India. https://patentinindia.com/
Linked in profile           Facebook profile        Youtube Channel      Email id    twitter