what are contents of complete specification of patent
Complete Specification of patent 
Submission of complete specification is necessary to obtain a patent. A patent specification discloses the details of the invention for which the patent protection is sought. The legal rights in a patent are based on the disclosures made in the specification.
The complete specification has following elements:
Title of Invention
Field of Invention
Background
Summary of Invention
Brief description of drawings
Description of invention
Examples if any
Specific embodiments if any
Abstract
Claims
Drawing / diagram / flow-chart
You can check some granted patents from website of Indian patent office by clicking link here http://ipindiaonline.gov.in/patentsearch/Search/index.aspx
Documents required for filing of A Patent Application
Covering letter- indicating the list of documents;
Application for Grant of Patent in Form 1 [section 7, 54 & 135 and Rule 20(1)] in duplicate;
Complete/Provisional specification in Form 2 in duplicate [Section 10; Rule 13]
Statement and Undertaking in Form 3 [Section 8; Rule12];
Power of Attorney in Form 26 (in original) (Rule 3.3 (a) (ii)); (if filed through attorney)
Declaration of Inventor-ship in Form 5 (only in case of an Indian Application; (Rule 4.17);
Request for examination: Form 18
Requisite Statutory fees ( cheque / DD).
Request for publication. This is optional (form 9) if express publication is required.
Form 28 only required to be submitted by small entity
Types of Patent Application:
There are different types of patent application that can be files based on timing, desired territory for protection and number of inventions. 
Ordinary Application
Application for Patent of Addition (granted for Improvement or Modification of the already patented invention, for an unexpired term of the main patent)
Divisional Application (in case of plurality of inventions disclosed in the main application)
Convention application, claiming priority date on the basis of filing in Convention Countries
National Phase Application under PCT 
to know what is right type of patent application that will protect your invention you can reach patent attorney and patent agents here.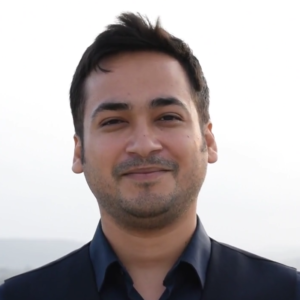 Prasad Karhad
Registered Patent Agent India (IN/PA 2352)
with bachelors degree in electronics and telecommunication engineering. Working in patents and IPR field since 12 years. associated with leading Intellectual Property firm in India called Khurana & Khurana, Advocates and IP Attorneys (K&K).
K and K has team of 110+ Intellectual property (IP) professionals including patent agents, trademark agents and attorneys and offices at Delhi, Mumbai, Pune and Bangalore, Successfully helping inventors and businesses in securing their Intellectual Property Rights (IPR) including Patents, Trademarks, Designs & Copyrights along with Contract & Commercial Matters. with more than 15000 visitors every month, Patent in India platform continues to be leading intellectual property consulting platform in India. https://patentinindia.com/
Linked in profile           Facebook profile        Youtube Channel      Email id    twitter